WHEN LUINI STARTED
All started in 1949, when Giuseppina Luini moved from Puglia - a southern region of Italy – to Milan with all her family where she took <![if !vml]>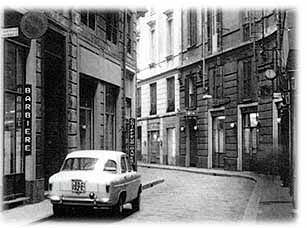 <![endif]>over the bakery in Via S. Radegonda.
Then, in Milan, Giuseppina had the untituion to propose "panzerotti", a gastronomical specialty from Puglia.
While during the first years the bakery activity was mainly focused on bread production to supply main downtown restaurants and hotels, Giuseppina Luini kept her thoughts on typical products from her birthplace; one day, while copying recipes handed down from her grandfather, she found the panzerotti recipe.
At the beginning the bakery fried just a few panzerotti: people living in Milan never <![if !vml]>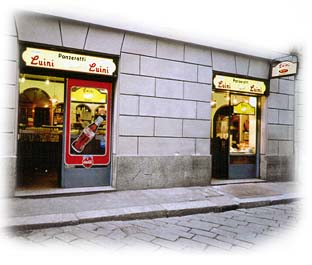 <![endif]>experienced such taste before but, in few years, they consecrate the panzerotto as the "king food" of their meals.
Today, people that in youth used to buy panzerotti during school time, come back to the bakery with sort of affection together with their sons: traditions is then handed on to the new generation.